Bringing together two of your favorite games
to create an extremely entertaining experience.

Trivingo- About
Trivingo combines two favorite pastimes together into one, high energy and quite frankly ADDICTIVE live show. Take the edge-of-your-seat element of Bingo and add to that a name that picture, name that tune or even a trivia question and you are half way to understanding what this program is all about. DigiGames have brought together two elements people know, love and have been playing for years to produce a game that is fresh, exciting and creative. And above all else EVERYONE will be talking about it!
The program works in a simple fashion whereby each player is presented with a Bingo - a/k/a Trivingo - card containing a list of songs, videos, artists, pictures, trivia answers or anything you import into the program. The Trivingo software will then play whatever media you throw at it, and if players can match what they think they are hearing to a name on the card then it is marked off. Get a house or line and its TRIVINGO! Have your players pondering "Is this 'I Wanna Hold Your Hand' or 'She Loves You'?" Is that character from the Simpsons or King of the Hill? Above all else give them a much more interactive trivia experience than simply handing them a pen and paper and playing a few tracks.
Trivingo in 2 minutes

As seen on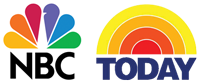 Show
- Each card is unique and completely random
- Each session you play will be fresh and exclusive
- Each card has its own ID number, and when entered into the software,

will confirm if you are a winner automatically
If you want EXTREME fun, EXTREME innovation and an EXTREMELY memorable time, then chose Trivingo to your next Trivia night and make your event the best in town!
Trivia+Bingo=Trivingo

The Ideal Solution for Holiday Parties,
Nightlife Entertainment or Fundraisers
in Dubuque/Galena and the surrounding area

Trivingo is a product of
ALEXXUS ENTERTAINMENT
////
Trivia, Trivia Night, Bingo, Extreme Bingo, Dubuque nighlife, Interactive entertainment,
fundraiser, Dubuque fundraiser, Holiday party games, game show, gameshow, game show pros,
interactive entertainment Dubuque, company party entertainment, trivia bingo, DJ Bingo,
Jukebox Bingo, Festival Entertainment, gameshow software, gameshow props, Christmas party,
Christmas party entertainment, Christmas party games